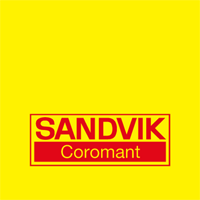 CUTTING TOOLS PRODUCTS

In this constantly changing manufacturing world, the passion for metal cutting is crucial to stay ahead. We share that passion. With a keen understanding of your business realities, we provide you with solutions that match the ambitions of your company. Together, we shape the future of manufacturing.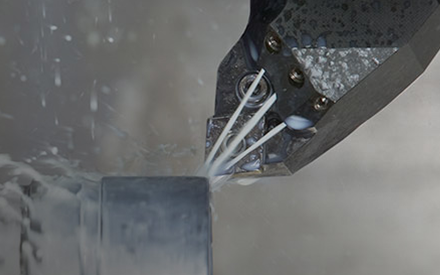 TURNING TOOLS
For any application our turning tools contral chips, tool lift and vibration. This makes sure you stay in control, maximize your machinung time, and stay ahead of the competition.
Download
WEAR RESISTANCE AND TOOL LIFE
Inveio is the lastest breakthough in insert grade technology. It makes all the crystals in the alumina coating layer point in the same direction, giving inserts a new level of wear resistance and tool life.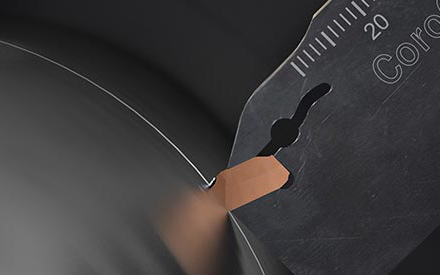 PARTING AND GROOVING TOOLS
With our cutting tools for parting and grooving, you get high productivity and long tool life, helping you deliver plenty of components out the workshop door.

Download
THE ONE IN A MILLION
For Endress+Hauser, process reliability and flexibility are all that count. This is especially ture when it comes to parting off, the final and critical stage in component manufacturing.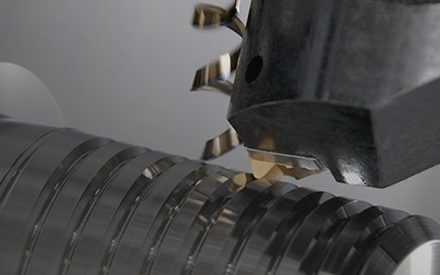 THREADING TOOLS
Our comprehensive range of threading tools will help you produce complex component feature with ease. We offer a variety of tools suited to different components, thread profiles and pitches, for both external and internal threads. For productive, high-quality threading, you've come to the right place.
Download
BEST PRACTICE : MACHINING THE MANDREL
When machining internal threads on the mandrel, reducing vibration is a main concern. The rigid CoroThread® 266 in combination with Silent Tools solve this challenge. The result? High quality threads.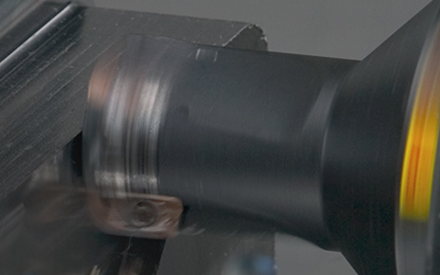 MILLING TOOLS
Whether you are milling flat surfaces, shoulders, slots, gears or complex 3D shapes, you will find the milling cutter you need here. Our efficient milling tools will give you a competitive edge and help you stay productive.
Download
PERFORMANCE : SLOT MILLING IN STEEL
A subcontractor's productivity was limited by its end mill as the two-insert cutter could only manage 2 mm (0.079 inch) cutting depth. When switching to a CoroMill® 390 cutter with three size 07 inserts the cutting depth could be increased to 3 mm (0.118 inch).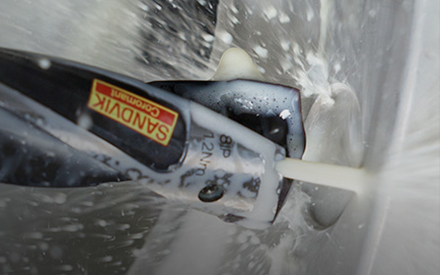 DRILLING TOOLS
Drilling is a critical operation carried out late in the production cycle when the component value is already high. It can therefore make or break your productivity and profitability. Investing in drilling is an easy way to improve your bottom line. Here you can find drilling tools and solutions to help you achieve excellent hole results for a variety of machining conditions, materials and application types.
Download
INCREASED PRODUCTIVITY WITH CORODILL 870
When Sweden-based Gunnebo Industries started using CoroDrill® 870, it improved operator security and increased productivity by 45%.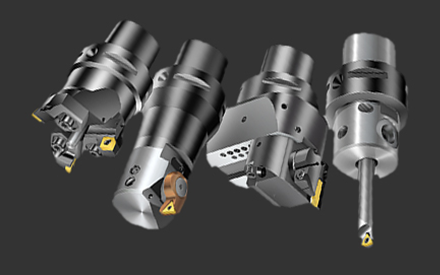 BORING AND REAMING TOOLS
Boring is a machining process for enlarging or finishing of an existing hole. When fine boring, achieving excellent surface finish and close tolerances are the main goal. Reaming is a finishing operation performed with a multi-edge tool giving high-precision holes with great surface finish, superb hole quality and close dimensional tolerances.
Download
SPIRO GROOVING
SpiroGrooving is a unique solution for secure and productive machining of seal ring grooves on non-rotating components. The complete package includes tools and NC-code generator.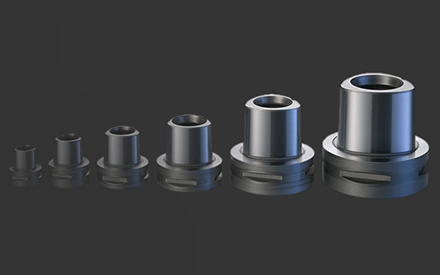 TOOLING SYSTEMS
If you are looking for a world-class modular tooling system that provides efficiency and flexibility, you'll find what you need here. Our leading interfaces, such as Coromant Capto®, CoroTurn® SL and the latest Coromant EH will help you get the job done right. Our quick-change options will also increase your machine utilization.
Download
DAMPED TOOLS
Quick change clamping units reduce time spent on measuring, set-up and tool change, allowing for improved machine utilization. The Coromant Capto® quick change programme includes machine adapted clamping units for various turret interfaces and machine brands.Silent Tools are designed to minimize vibration, enabling long overhangs. Even with shorter overhangs, large productivity increases and surface quality improvement are to be gained.

Call us for more products available
02-119-1959 or 082-7880208